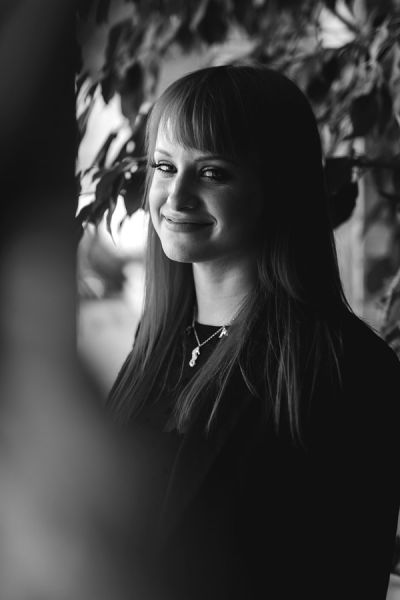 Nea Likar (born 1990) is an illustrator, graphic designer, and makeup artist — a versatile creator and a graduate of Ljubljana's Academy of Fine Arts. Her work skilfully combines digital and manual artistic techniques, follows contemporary trends, and leaves a fresh and innovative mark on the local art scene. With a broad thematic range that allows expression of the inner world and for which she draws inspiration from her own life experience, she creates a powerful dialogue with the viewer.
In her works, the artist leads us through the human, animal, and plant world and, by teaching us about human relations and presenting critical thought, she orients us to think about current events and judgments in society. Special attention is directed to people's relations to various animal species, especially to those on the verge of extinction.
When illustrating, the process is important to her, in which she focuses on investigating the issues of a specific creative area. She places the illustrator and his social responsibility in the foreground because she believes that illustration plays a principal role in transferring ideas and messages. The artist fashions an idiosyncratic, original artistic representation that combines tradition with contemporaneity, which is difficult to define using existing standards. Her apparently simple and engaging images often transform into surreal ideas from the world of metaphor and symbolism, transitioning from sharp criticism of her surroundings through the territory of erotica to rudiments of the bizarre and even darkness.
Among her many projects, Likar dedicates herself to her brand of illustrated products (wallpaper, textile products, etc.) named Sketch, where she adds an applied value to her artistic illustrations. Through her work, she spreads awareness of the variegated and dynamic world of illustration and the social role of the illustrator that creates it.