Kristina Rutar
Seeking New Opportunities for Artistic Expression in Ceramics and Printmaking
Written by: Slavojka Akrapovič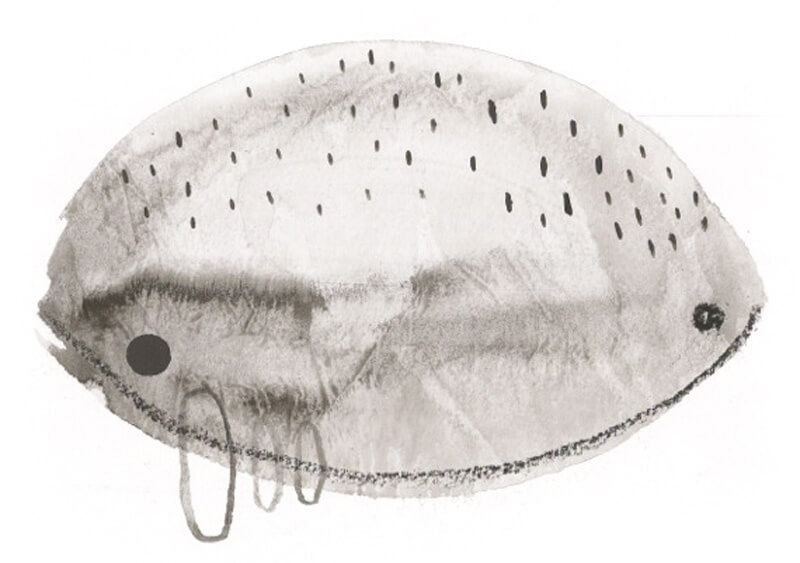 Kristina Rutar is a young artist, whose in-depth work and exploration of various art genres (ceramics, painting, drawing, sculpture, and printmaking) already drew attention when she was a student. These experiences helped her develop a relationship with clay while using the potter's wheel, where functionality is subject to aesthetics.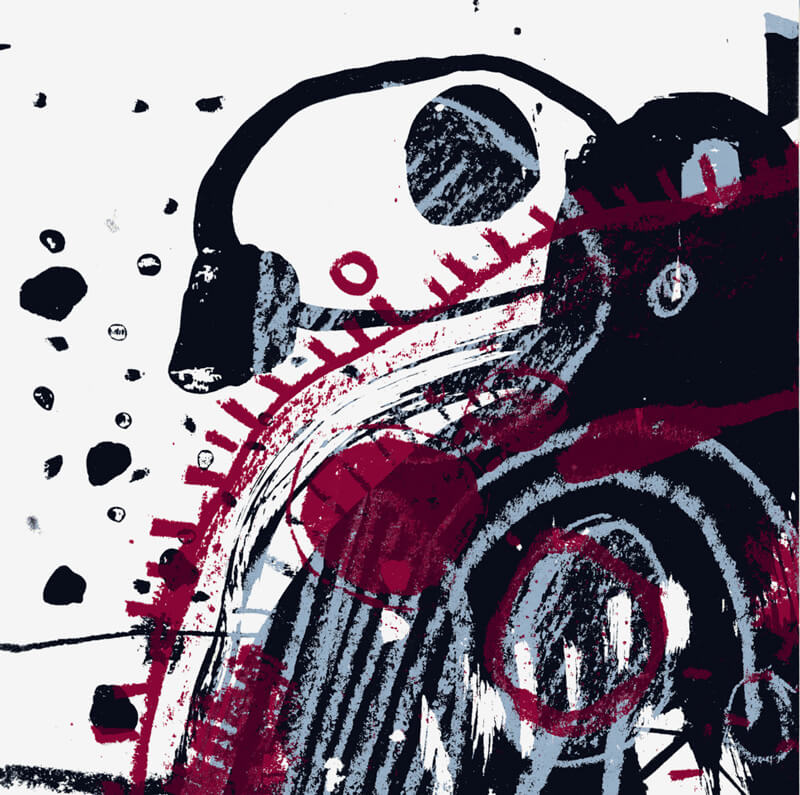 During her studies, she decided to work with two classical media – ceramics and prints – which she explores and connects in her own, idiosyncratic way.
She is fascinated by seeking uniqueness in the two selected techniques, which are originally intended for creating series. In her exploratory process, she transforms real forms into abstract ones that she comes up with by interpreting the environment she finds herself in. Her wheel-thrown shapes are objects transformed from functional shapes into artefacts. Functional items, such as vases, can be upside down or acquire outgrowths, such as little legs. As she says herself, she achieves this by seeking opportunities in breaking the fundamental rules and challenging prints and ceramics as mediums, which she can also interconnect through her characteristic drawing.
She throws functionless forms that are reinterpreted into sculptures, whose fantastic or erotic shapes compel viewers to create their own conceptions and associations.
In printmaking, she plays with and combines various matrixes and changes colours and paper, creating unique prints or monotypes.
Kristina Rutar was born in 1989 in Šempeter pri Gorici. In 2013, she received a degree in Art Education from the Ljubljana Faculty of Education, with a bachelor's thesis focusing on ceramics. Her advisor was Mirko Bratuša. By studying at the Eugeniusz Geppert Academy of Fine Arts in Wroclaw, Poland, as part of an Erasmus student exchange programme, she obtained experience in throwing pottery and in art, which she uses in her current work in which she focuses on exploring the boundary between applied and aesthetic aspects. It was at this academy that she created the sculptures in her Relations (Relacije) series and the prints with which she completed her master's programme in interdisciplinary printmaking. Relations were put on display at the Media Nox gallery of the Maribor cultural youth centre and before that at the gallery MC Hiša mladih in Ajdovščina and the Faculty of Education Gallery in Ljubljana.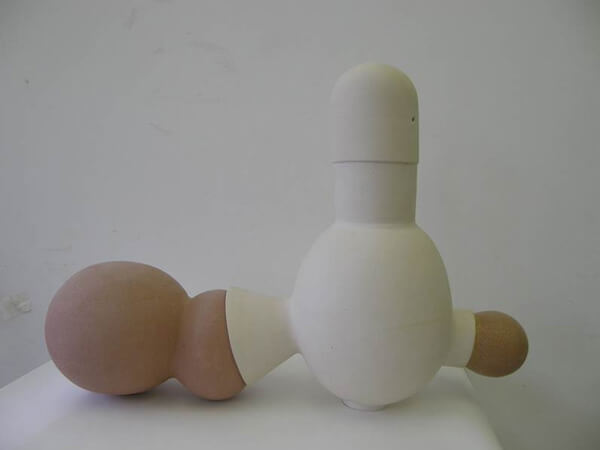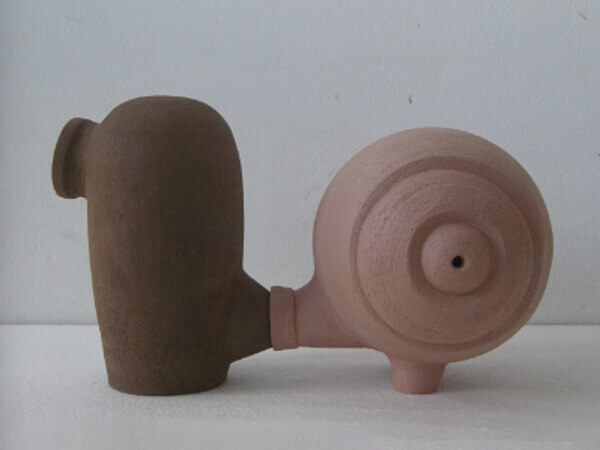 Rutar has participated at the Ex-Tempore competitive art festival in Piran several times. Together with two other award winners at the last year's Ex-Tempore, she held the exhibition 2 + 1= k e r a m i k a + s l i k e (2 +1 = c e r a m i c s + p a i n t i n g s) at the Herman Pečarič Gallery in Piran this spring.

In just five years, the young artist has participated in many group exhibitions outside Slovenia, from nearby Italy, Portugal, Germany, the UK, Sweden, and Poland (where she studied), to San Francisco and Portland. In August last year, she was invited to spend a month as an artist-in-residence in Indonesia, specifically the traditional pottery-making village of Pagerjurang near the Indonesian cultural capital of Yogyakarta (Klaten Regency in Central Java). There, she worked in completely different conditions and in a different cultural setting, while practicing traditional throwing techniques, which resulted in a completely idiosyncratic series of works titled Invading the Space (Vdor v prostor). She had to adapt to the material and the throwing technique. The presence of the ancient Buddhist culture also left a trace in her sculptures, which she created spontaneously, with segmented shapes and outgrowths that dynamically combine into an integral whole by exploring various ways of joining. The installation was then exhibited at the National Gallery in Jakarta as part of the 2014 Jakarta Contemporary Ceramics Biennial.

Her experience in Indonesia sparked a desire in her to travel across all the continents, where she could try out all the ancient throwing techniques and thus connect with the source culture of shaping clay.

Relations is a series of prints and ceramic works that she created while studying in Slovenia and during her one-year student-exchange programme at the Eugeniusz Geppert Academy in Wroclaw. She also produced other prints in parallel to this series. In creating shapes on the potter's wheel, the artist sought to blur the distinction between craft and art, whereby she explored the relationship between the internal and external sculptural space. Her wheel-thrown anthropomorphic shapes evoke associations and can be assembled in various ways. The artist freely allows the visitors to change and co-create the installation, creating relations between both the object and subject and the artist and the visitor.

In September 2010, Rutar was among the finalists for the Mayor's Prize at the Slovenian sculpture exhibition Kip in knjiga (Sculpture and Books) held at the Ljubljana Town Hall, where she received the purchase award from Akrapovič d.d., one of the sponsors of the exhibition. The award-winning baked-clay sculpture that served as a matrix was produced at the Akrapovič foundry. Displayed at the exhibition were two casts of different shades, because the colour of a cast can change through oxidation at different temperatures.
Kristina and I worked together again in 2011 on her series of titanium cast items.
Precision casting is an ancient procedure with which titanium can be moulded into almost any form. This provides the artist wide opportunities, which Kristina tried out and used to create various shapes.

This was the basis for working with Atelje Galerija in 2011 on the Appearances (Pojavnice) exhibition.
In addition to titanium cast items, the exhibition also featured round ceramic sculptures reminiscent of the archaic forms of excavated Antiquity artefacts that had no applied value. The surface is decorated with a drawing, a play of points, lines, and planes, in a combination of printmaking motifs using the intaglio technique. The prints resemble children's drawings or sketches for decorating pottery, which conveys the artist's unique artistic language.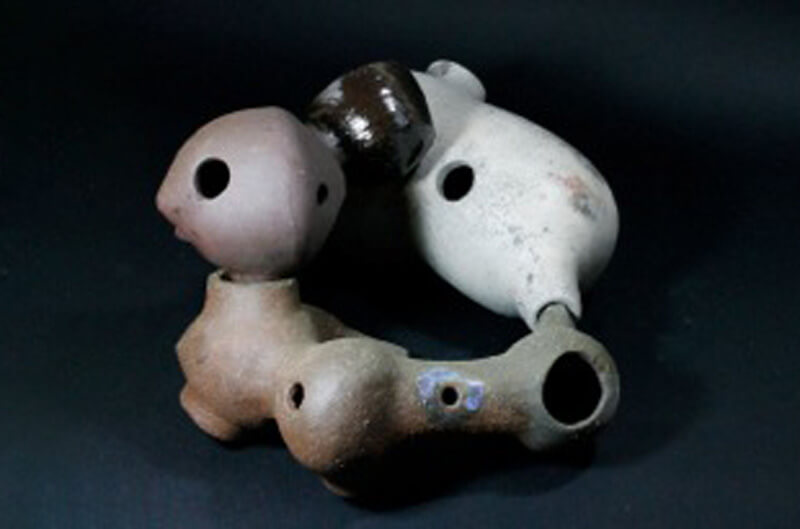 » The moment you remove the paper from the matrix is incredible, and something similar happens when you lay eyes on a ceramic item after the last firing. I draw inspiration from the technique itself; the technique is what challenges me and fires my imagination. «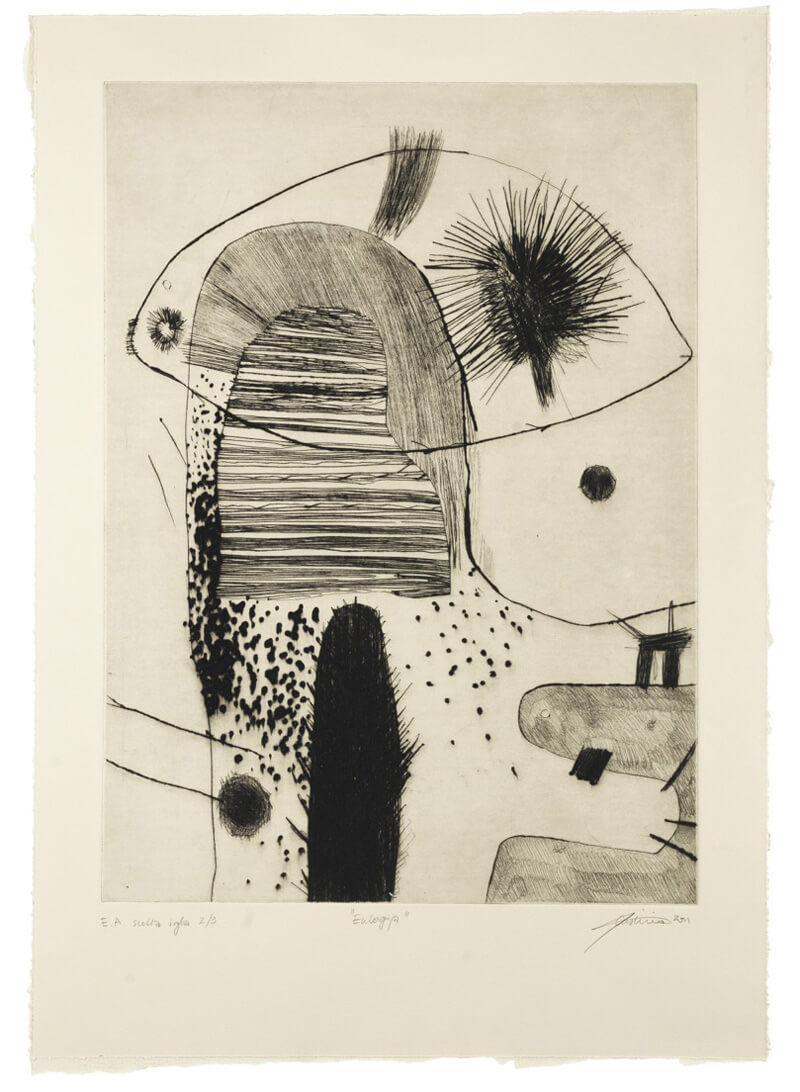 Within her creative oeuvre, the artist is in constant search of new ceramic techniques and combinations, while exploring forms and creating prints expressing her own artistic language, which makes an important contribution to the Slovenian fine art scene. She is also active as a teacher.
She held children's art workshops for several years and also worked with socially disadvantaged children in cooperation with the Tolmin Social Work Centre. She worked with both individual children, who had learning or behavioural problems, and groups in the form of various workshops.
She also holds children's art workshops at the Pottery Studio at the Slovenian Ethnographic Museum in Ljubljana, where she teaches wheel throwing.
As an art teacher, she feels a responsibility to build a positive relationship with the visual arts among young people.