Igor Bravničar
Horizons
Written by: Slavojka Akrapovič, Silvije Arc Popovič 
Photos: Igor Bravničar / Branko Cvetkovič, Atelje Galerija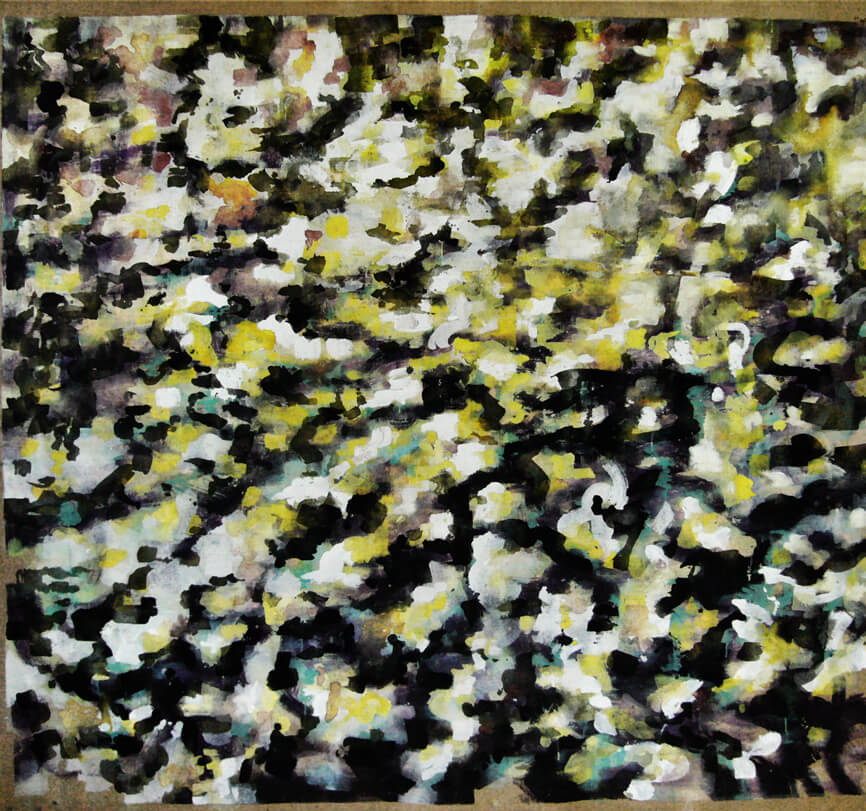 For Igor Bravničar, expressing oneself in the language of art means combining music and artistic creativity. On the other hand, he translates his conception of art, which he experiences in abstract form in music, his primary interest of study, into a visual world, where he explores philosophical concepts dealing with infinity, borders, horizons, or transitions. Order and consistency are combined in the search for various artistic expressions developed from an original oil painting. This can serve as a matrix for creating completely new works in the Metamorphoses (Metamorfoze) series.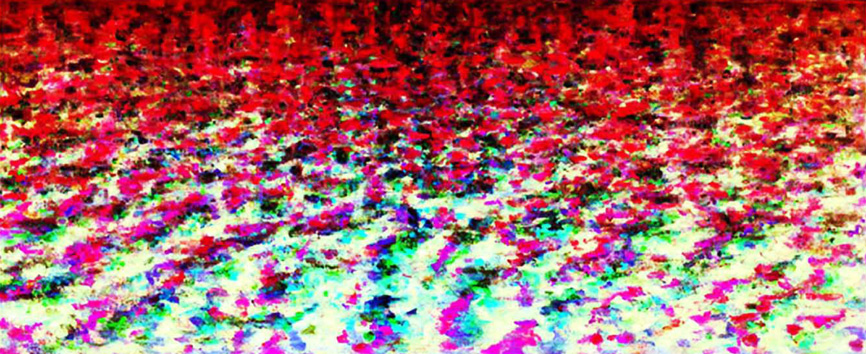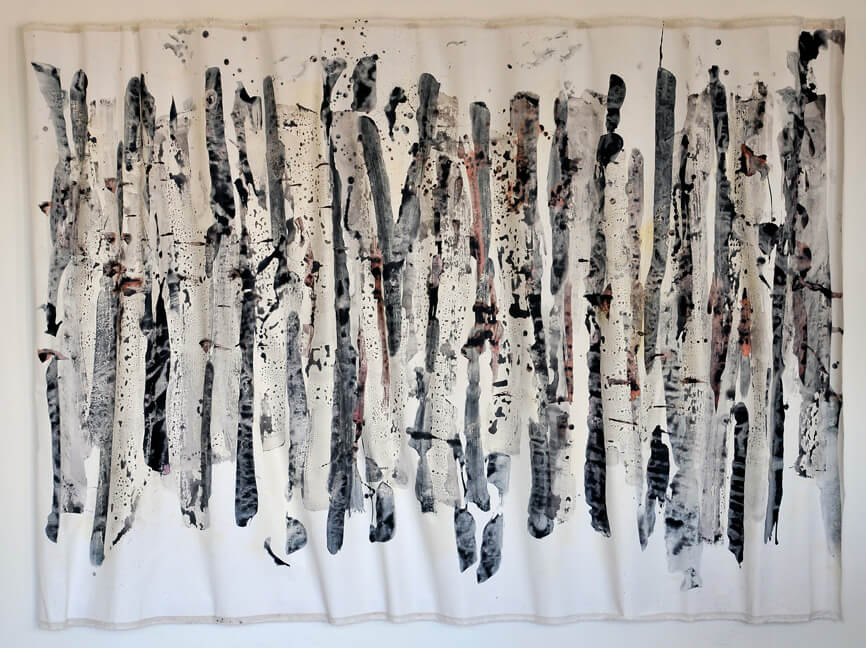 The artist initially painted human figures or organic forms intertwined with ornaments, and from 2000 onward he began creating large paintings depicting scenes from the sea and abstract landscapes.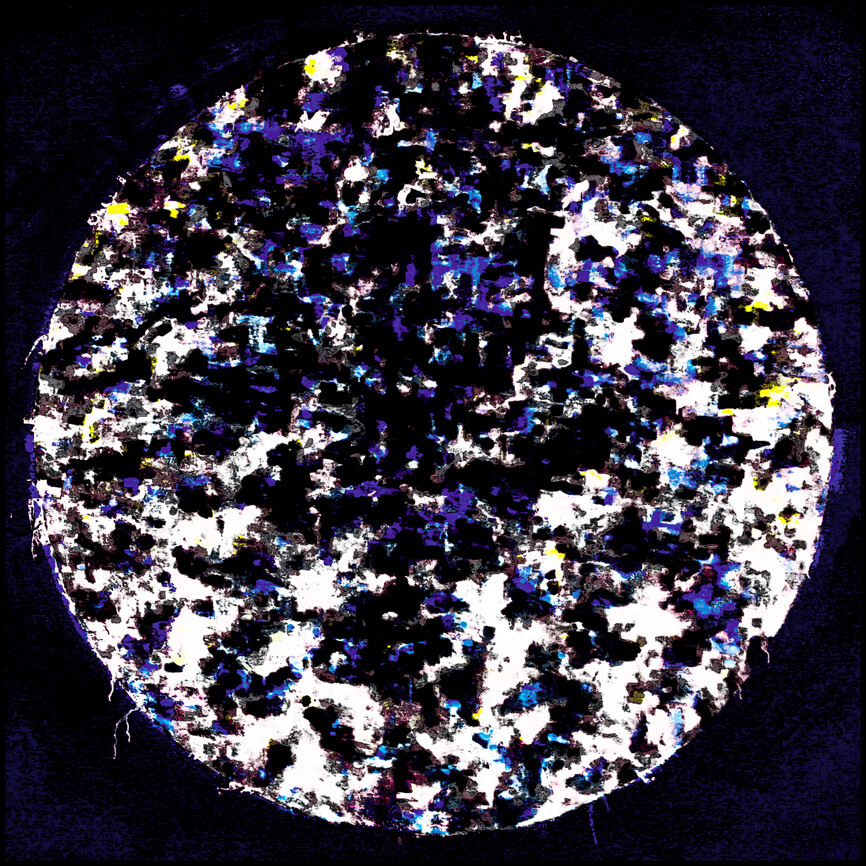 The seas are a metaphor for infinity and timelessness, and absence from the real world. The undulating surfaces and smooth surfaces with their reflections that merge into the horizon are the source of the artist's inspiration even in his later works in the series Horizons (Horizonti) and Transitions (Prehodi).
The details of the sea's surface painted in layers and various textures then formed the basis, or original, from which fine-art print variations were created. The artist plays with various shades of colour, with which he creates colour separations that each time establish different relationships, from which a completely new motif can be deciphered.
This is a random order of patterns, which can be translated into abstraction. This is illustrated by the works in his series Circle Inversions (Inverzije kroga), which are based on traditional oil on canvas painting. This painting turns into a referential original or matrix for the inversions, which are developed by printing them on special transparencies and presenting them as lightboxes.
The artist thus reaches into the field of digital art, where the colour relationships in the lightboxes can be changed by manually resetting the LED light source, as illustrated by the Casino series. In the Transitions and Horizons* series, the artist touches upon the issues of borders between various words, contacts, and transitions using a technique modelling Romantic landscape painting. But this is only an abstract world.
The paintings in the Membranes series are undulating surfaces that the painter physically shapes from canvas that he then paints. They have a light, airy, and ethereal effect.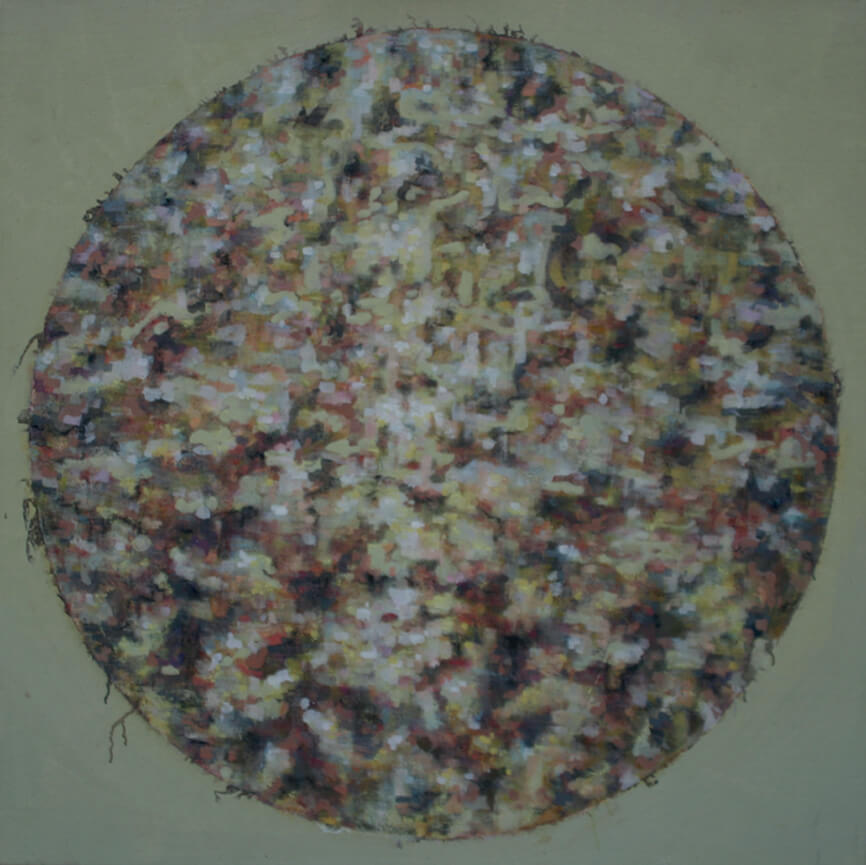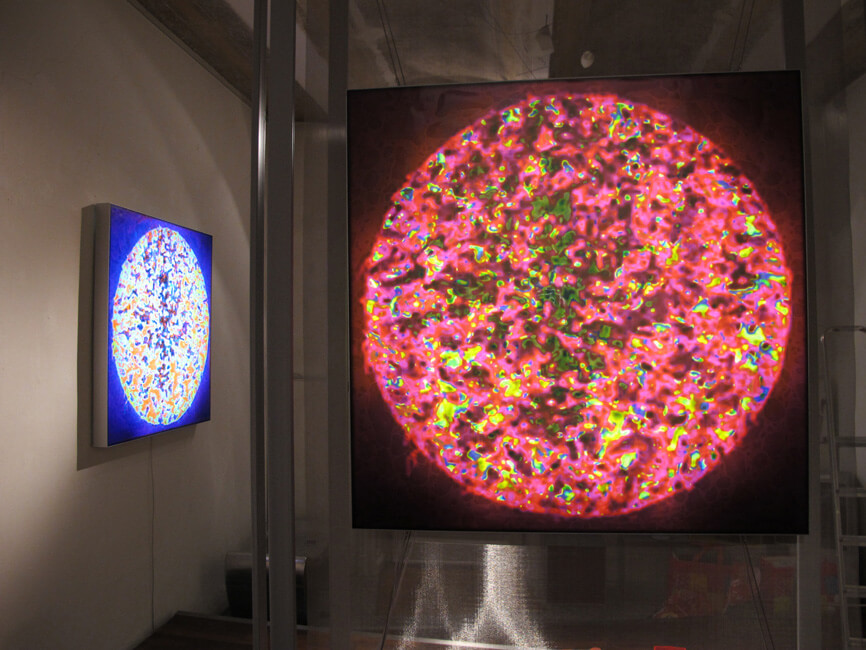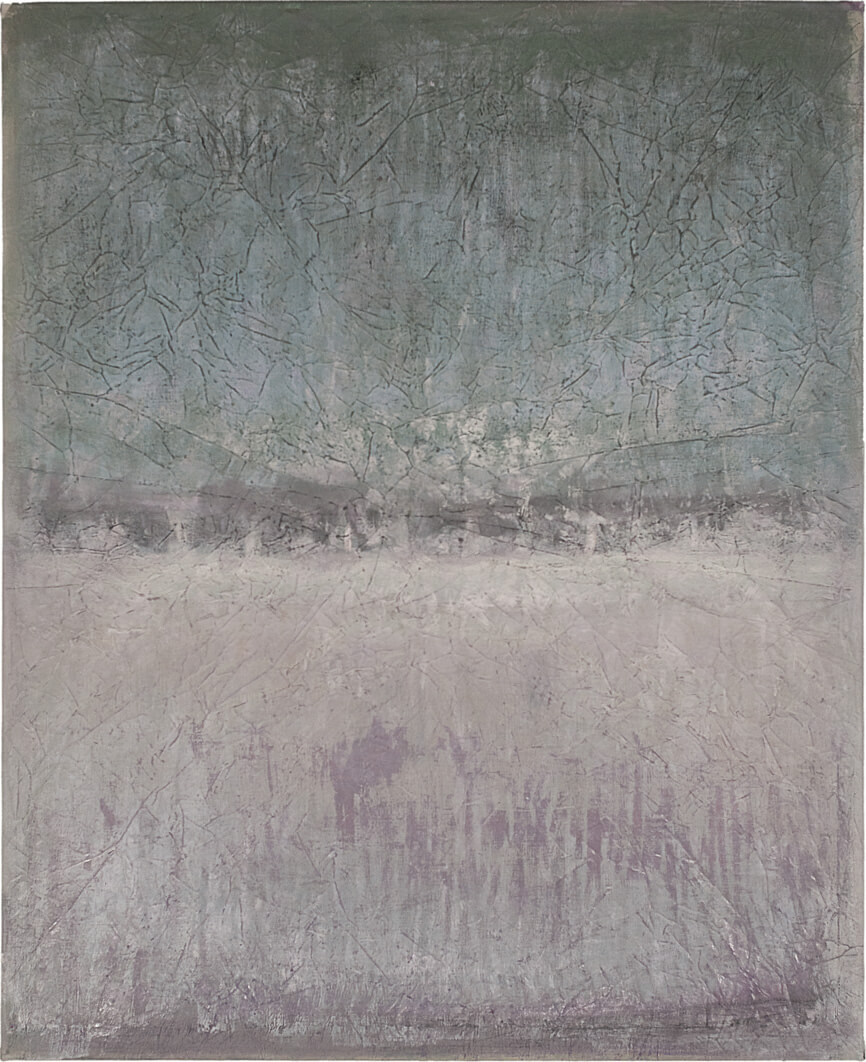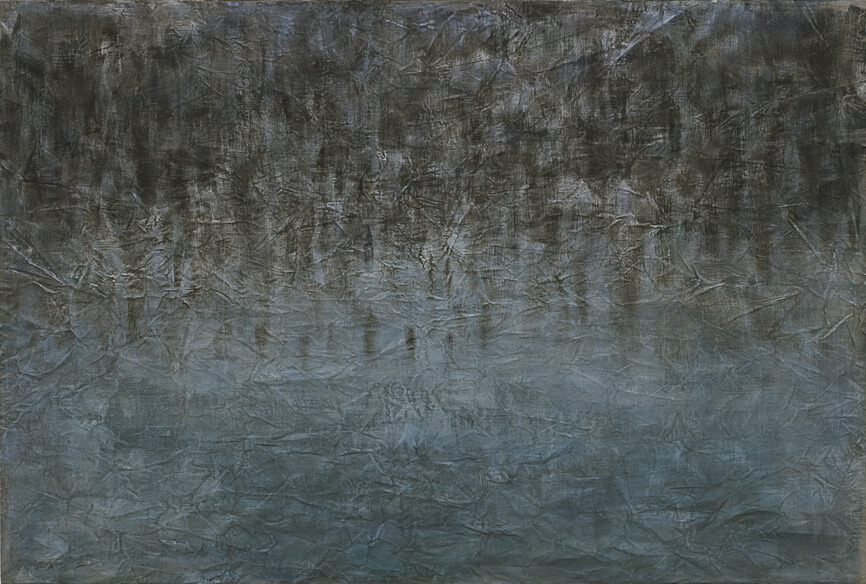 After earning a degree in piano from the Ljubljana Academy of Music in 1989, Igor Bravničar studied painting at the Royal Academy of Fine Arts in Brussels and then earned a master's degree in painting at the Ljubljana Academy of Fine Arts and Design. He lives and works in Ljubljana and Lošinj, Croatia.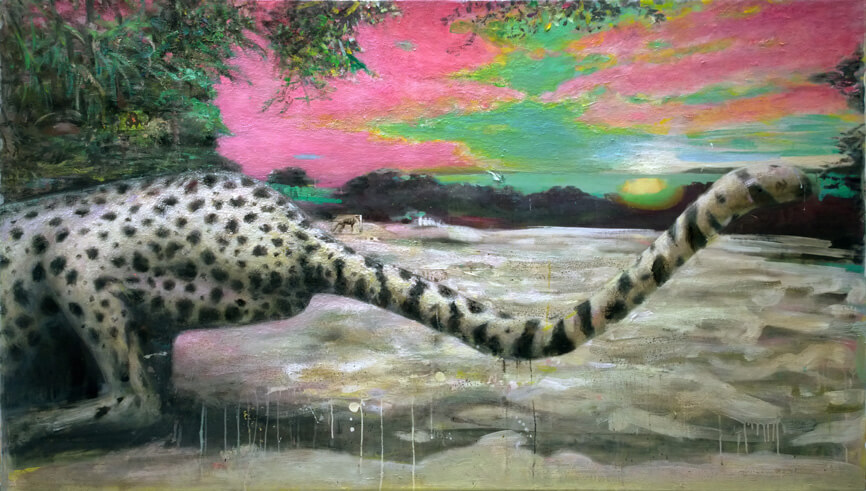 *Horizon: a limited circle
The word horizon originates from Greek orizein 'to limit' or orizonios 'limiting'. It is the visible line or circle that separates the earth from the sky.
"Horizon" also has a special definition in mathematics, astronomy, and many other areas.