Children's Drawing and Painting Course
An intensive drawing and painting course for children will take place under the expert guidance of the academy-trained painter Lučka Šparovec.
---
Children's Drawing and Painting Course
The Creative Little Hands Course is suited for nine- to thirteen-year-olds.
PROGRAMME DESCRIPTION:
The classes build on one another, allowing children to learn a different technique in each one.
Class 1: Drawing (Creative Little Hands I.)
Children will learn about various drawing techniques and the purpose of drawing, which forms the basis for painting and all other art activities. They will draw by observing, learning about perspective, composition, and shaping the visual art space in the process. 
Class 2: Watercolour painting (Creative Little Hands II.)
This class is tailored for children and teens that want to learn how to paint with watercolours and master various painting techniques, such as wet on wet, combining various drawing mediums, and glazing. During the practical part of the class, they will get to know the materials and accessories used for painting, be introduced to well-known watercolour paintings, and discuss the importance and role of watercolour in the history of art.
Class 3: Acrylic painting on canvas (Creative Little Hands III.)
Children will advance from watercolour to acrylic painting on canvas, exploring painting principles and art space, developing manual and creative thinking skills, and building a sense for beauty in nature and works of art in the process.
Class 4: Printmaking (Creative Little Hands IV.)
Mixed print making techniques - tall & flat.
Children's creativity is very important, and so a one-on-one approach is used in the art classes.
The course will take place at the premises of Atelje Galerija (Gallusovo Nabrežje 29, Ljubljana). Course participants will receive a snack and a certificate of completing the course. Atelje Galerija reserves the right to change the dates and programmes of the courses, or to cancel them. 
The fee for the entire course is €270.00. Payment can also be made with tourism vouchers (BON21). If participants register for all the classes, a 10% discount will be applied.
For more information, write to us at galerija@ateljegalerija.si or call +386 (0)1 421 34 50.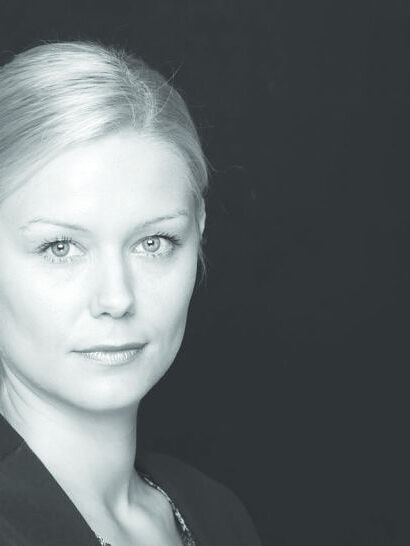 Brief presentation of the artist
Lučka Šparovec was born in 1984 in Kranj. She studied painting from 2005 to 2010 at the Arthouse College for Visual Arts in Ljubljana, where she graduated with honours. She earned her master's degree in painting at the University of Ljubljana Academy of Fine Arts and Design. Šparovec was a Zois scholarship holder and recipient of various academic recognitions and the Prešeren Student Award for Painting at the University of Ljubljana Academy of Fine Arts and Design.
Over the past decade, she has appeared at various carefully planned solo and group exhibitions. She has taken part in selected group displays (Majski salon, international art colonies and festivals) and presented her works at group exhibitions in Canada, the UK, Russia, Austria, Italy, Slovakia, Turkey, Israel, and elsewhere.
She specializes in drawing, painting, and objects.
About the Author