DIRTY FINGERS
18. June 2014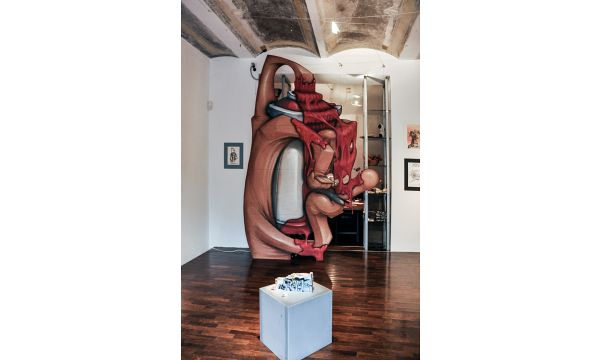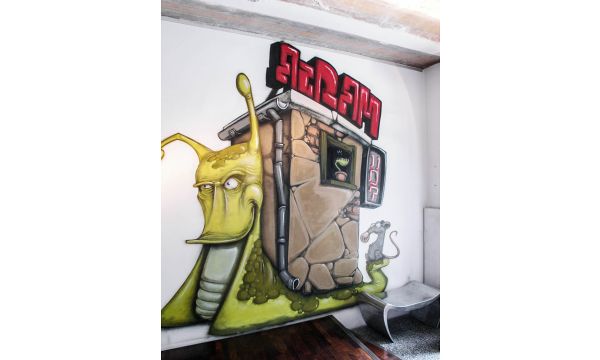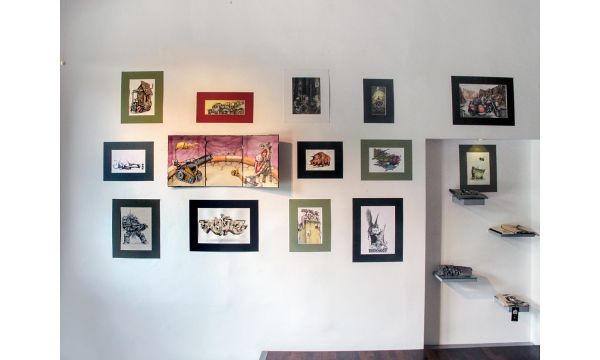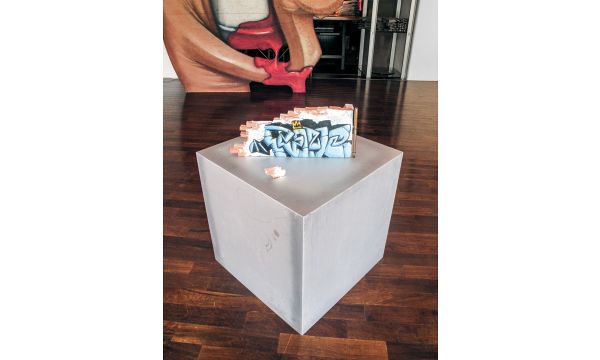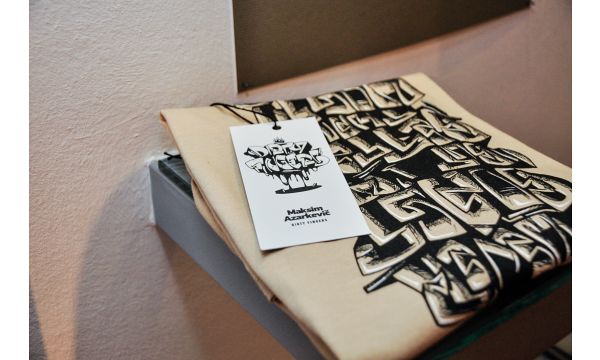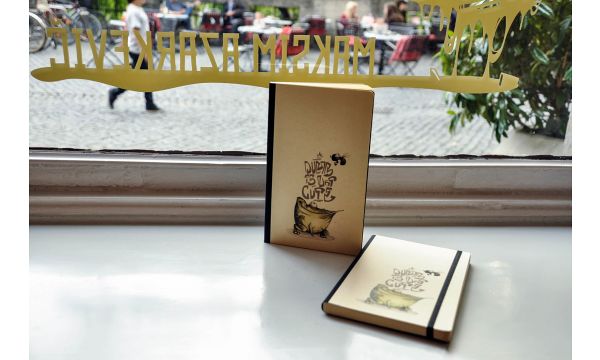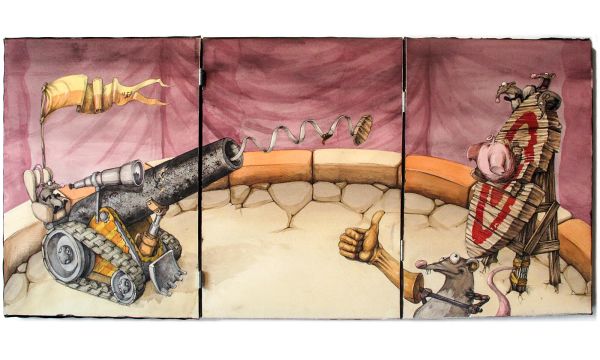 The summer of 2014 at Atelje Galerija was spiced up by the exhibition Dirty Fingers by the young graffiti artist and illustrator Maksim Azarkevič.
The artist received his bachelor's degree in 2013 at the Ljubljana Academy of Fine Arts and Design with the project "Producing a Facade Mural for the Trnovo Primary School in Ljubljana". As a student, he took part in several exhibitions and graffiti events in Slovenia and abroad. In addition, he carried out other interesting projects; among other things, he painted the Tabor Retirement Home, the halls of the Bežigrad High School, the Komiža Hostel, the door at the Josef Stefan Institute's Nanocentre, and more.
The exhibition Dirty Fingers was his first solo exhibition, which featured a graffiti that he painted on the gallery's wall and illustrations that were neither violent nor literally political, but fun and humorous, demonstrating the young artist's exceptional creativity and artistic consistency.
18. June 2014
DIRTY FINGERS
Maksim Azarkevič